Is It Worth To Use A Halo Dog Fence? A Detailed Manual
If you're a puppy owner who wants to keep track of your furry friend without spending money on a GPS-tracking device or wireless fence, you're in the right place. With a special collar equipped with GPS (Global Positioning System), you'll always know exactly where your dog is.
Introducing the Halo dog fence, a high-tech collar that offers freedom for your dog while reminding them of their boundaries. The Halo collar has all the features you need in a training collar, making it an excellent choice for dog owners.
In this article, we'll discuss the key features of this best electric fence for dogs. Stay tuned to learn more!
How Does a Halo Collar Fence Work?
---
If you're a pet owner, you know how important it is to always keep your dog out of harm's way. The Halo Collar GPS is a tool for tracking dog companions. What is it exactly, how does it function, and should I buy it?
The Halo dog fence is useful for ensuring the safety and security of pets. With the help of cutting-edge technology, dog owners can monitor their pets at all times with the Halo collar. The Halo Collar was designed to ensure that your pet is always protected.
The Halo collar for dogs allows owners to create a secure enclosure for their pets without using wires. Like an invisible fence, the new Halo collar provides protection.
It uses your dog's fundamental behaviors to secure them in dangerous situations. It also logs the user's physical activity. They provide a learning aid and a basic Halo app.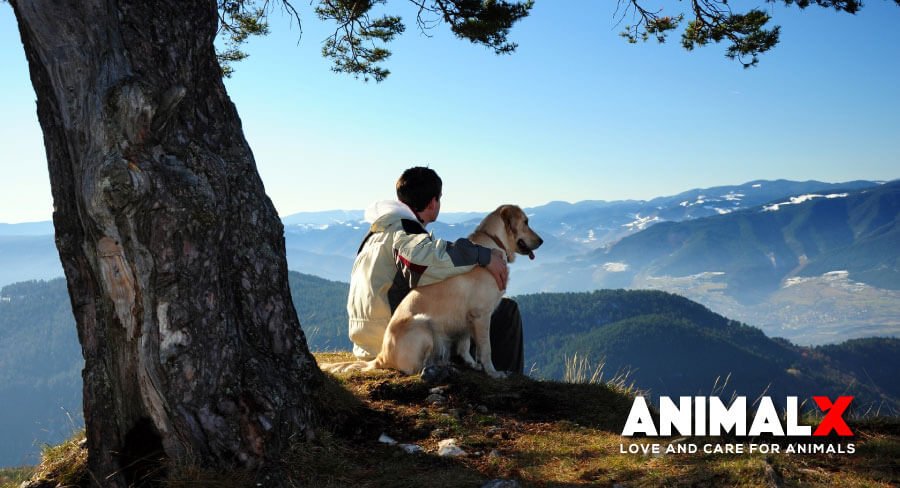 Top Benefits That Ensure Halo Dog Fence Performance
---
The Halo dog fence has numerous convenient features, some detailed below.
1-Preventive Measures Tracking
To prevent undesirable outcomes, keeping a close eye on everything is necessary. The Halo Collar's Prevention Tracking function is an awesome bonus. Your pet's closeness to a boundary can trigger warnings and alarms from the Halo Collar, and you can adjust how often it sounds.
This data can help you determine which of your dog's actions are most crucial to reinforce during training.
2-Very Simple to Operate
The Halo smart collar app is generally easy to download for users. The Halo collar is activated on the 21-day training period is complete. You can learn everything about the Halo 2 collar with the support of this basic program.
3-Effective Methods of Teaching and Receiving Feedback
The Halo Fence uses a variety of tactics, including alarms, vibration, sounds and a little shock, to aid with dog training. Each technique has 15 tiers; you can also set it to your preferred level.
There are six distinct sounds, like "Good Dog" and "Come Home," that can be played from the collar to get the desired behavior from your pet.
Pet owners with very sensitive or aggressive animals can benefit from the customizable settings and strengths. Your dog will receive increasingly intense reminders as it approaches the virtual border.
4-Consistent Accuracy and Communication
Due to connectivity and functionality issues, the first Halo training collar needed to be better liked by many. The Halo dog fence eliminates the problem by enhancing cellular WiFi connections, Bluetooth and GPS connectivity, and precision.
Additionally, the Halo collar will reset and continue functioning even if it cannot establish a connection to the linked app.
Read More: Veterinary Medicine in the Future: Advanced Technologies and Innovative Treatments
Your Dog's Suitable Collar Selection
---
Collars for dogs serve an important purpose besides aesthetics. It would be best if you made the right choice. When walking your dog, ensure the collar and leash aren't excessively tight, which might cause respiratory problems or choking.
A harness can help keep your dog secure and comfortable. Collars provide a useful purpose. The selection of a fashionable dog collar requires careful thought. Among these are:
Assess the size
A too-big or too-little collar will cause discomfort to your dog. A dog that may readily slip out of a loose collar is dangerous. Your dog's neck may experience pain or discomfort if the collar is excessively tight.
Pick a collar, like a Halo dog fence, that you can easily slip two fingers inside without restricting your pet's movement. Don't go for too loose or too tight.
Read More: How to Wash a Cat without Cat Shampoo?
Style
Dog Collar Style refers to how a collar is fastened around a dog's neck. Collars come in a wide variety, but not all are created equal. Choose a collar that won't cause any discomfort to your canine companions.
Specifications
Like any other product, dog collars can come with various options. There are dog collars that are waterproof and resistant to weather, as well as those better suited to training. Some even have convenient holding handles. Take into account these features as you make your decision.
Ultimately,
The Halo system is an innovative solution for controlling pets. To train your pet, you can adjust the space size to suit your needs. Check in on your beloved pet and see where they are. The sturdy design, a wide range of available sizes, and customizability of the Halo dog fence and smart collar ensure your pet's security and comfort.